April 13, 2017
Posted by:

De Vos Consultancy Limited

Category: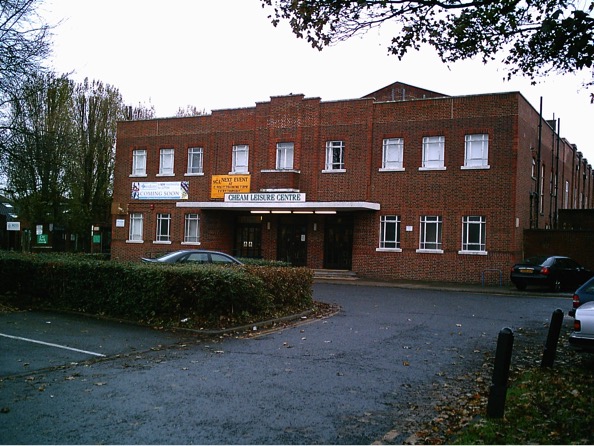 Cheam Leisure Centre, London Borough of Sutton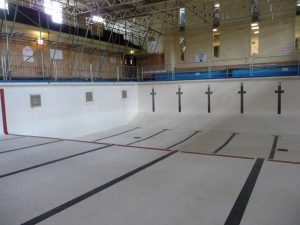 Whilst providing consultancy services for the London Borough of Sutton, De Vos Consultancy Ltd. undertook the client side project management of the replacement of the original Art Deco plaster barrel-vaulted ceiling above the 50 metre swimming pool.
The ceiling finish had become saturated with condensate and pockets of plaster were found to be detaching.  The ribbed ceiling supports had weakened, and were no longer fully taking the full load of the ceiling.
The project required the draining of the pool, a task which took several days, in order that a scaffolded crash deck could be erected from either side of the pool, to permit the removal of the ceiling ribs and plaster in a safe and managed fashion.  The project also included the repair of the existing roof and the replacement of the commercial extraction system in the roof void.
Whilst the pool was drained, the Council took the decision to reline the pool and undertake further general repairs, including blocking the below water line windows to the pool to prevent further leakage to the service tunnel.
The works were completed on time, and within the revised budget; the pool was re-opened successfully after nearly two months of closure.
Pope's Road Car Park, Brixton, London Borough of Lambeth
During the internal consultancy at the London Borough of Lambeth, De Vos Consultancy Ltd. was asked to inspect the car park in respect of concerns over the condition of the structure.  Following survey, De Vos Consultancy Ltd. concluded that the structure was in extremely poor and unstable condition and as a result the car park was closed by the Council in December 2010.  De Vos Consultancy Ltd., acting for the client, procured specialist abseiling structural engineers, and managing structural engineers to review the condition of the structure, and upon their reports, which confirmed the initial diagnosis, the Council committed to the demolition of Pope's Road car park, which was undertaken following a full tender by Lambert Smith Hampton, by DDS Demolition Ltd. in 2010.
Link: http://www.dds-demolition.co.uk/case-studies/popes-road-car-park/